In creating the concept of any restaurant, there is always a ton of attention focused on the food and the ingredients that go into making that food taste good. At Open Water Grill we spent just as much time focusing on finding the other ingredients necessary to open a truly great restaurant — the team that runs the place day to day. Luckily, available to us was the perfect mix of people who, through pure happenstance, had come together on other great ventures through the years. These individuals have more than 100 years of combined experience operating modern restaurant concepts! We made sure we had a team whose members represented each vital part of the operation.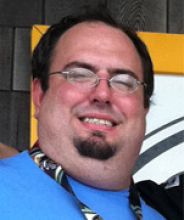 Let's start with the concept. Our trusted General Manager has more than 20 years in the industry. Starting with tossing pizza crust outside of Washington, DC, Martin has worked in eateries from Honolulu to Virginia Beach. During the last 10 years he has helped new businesses find a way to make their plan stand out ... offering that something special that had been missing before. For Open Water Grill, Martin made numerous trips researching the Avon and Hatteras Outer Banks area to identify what was not currently offered and helped design a concept that would be sustainable. What he found missing was fresh fare cooked in a modern upbeat atmosphere, so guess what our focus is! Stop by anytime and let us know how he did with all that research.
---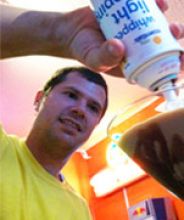 In business, as in life, timing can be everything. This has never been more true than it is with the opening of Open Water Grill. Regardless of why you find yourself on Hatteras Island, you know that the new Liquor By The Drink Law is now in effect. While just about anyone can open a beer, what now makes you stand out is to have a true mixology master who can take simple fresh ingredients and make amazing cocktails. Gene is the man with the plan or, should I say, the menu, to quench your Avon, NC, summer thirst. This flare-style bartender has served up beverage concoctions in establishments from Granby Street in Norfolk to behind a bar ship bound off the East Coast. Unlike the rest of the team, our man Gene didn't waste time traveling the country to perfect his recipes but, instead, kept his focus on the cities that are the heartbeat of America. Just like they say "always trust a fat cook," you can always trust a skinny bartender. Special Note: The comment "Just about anyone can open a beer" might offend some people who, before this, thought they were bartenders. For this we are really sorry. By the way: Gene can also "just open beer bottles." But, it just happens that he can open 10 of them in less than seven seconds.
---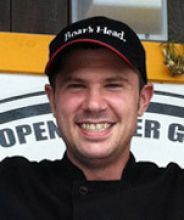 Next is the kitchen. And by "next" I only mean the order in which the story is being told. From the very beginning there was only one chef who could deliver, regardless of the final concept. The company needed an individual who could prepare fine French cuisine or traditional Irish dishes, just in case that was the right path to take. Luckily for both Hatteras Island locals and visitors alike, Sam is just the man for the job. He is equally at home on the water catching some surf as he is in the kitchen. Four years of intense culinary schooling is topped only by his extensive resume, which includes working in kitchens from Europe to the West Coast of this country. In all honesty, it is Sam's technical expertise in a kitchen, his desire to serve fresh food and his easy approach to leadership that helped inspire the final OWG concept. While in the dining room you may hear a few pots and pans hit the floor, but you never see any kitchen nightmares because Sam thinks it scares the onions.
---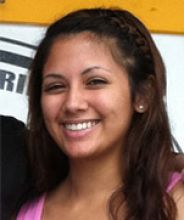 Last, but certainly not least, is our company president, Cecily. To understand how impressive Cecily is we only need tell you that we would have opened earlier but she couldn't get the ABC license because she wasn't yet 21! With that major milestone behind her, she has Open Water Grill with the skill of someone many years her senior. Starting at age 15 as a hostess at one of Virginia Beach's highest volume resort restaurants, she later went on to be the head server at two of the East Coast's largest Irish pubs. Put plainly, while others were in scouts, Cecily was earning her merit badge in the restaurant industry. After working hard and saving up for years to open a place of her own, Cecily's down-to-earth mentality as an owner led her to put herself on the floor serving rather than just sitting back issuing directives. While Cecily's life experience has taken her to big cities like San Diego and Manila, she says that fitting in here in Avon is quite rewarding.